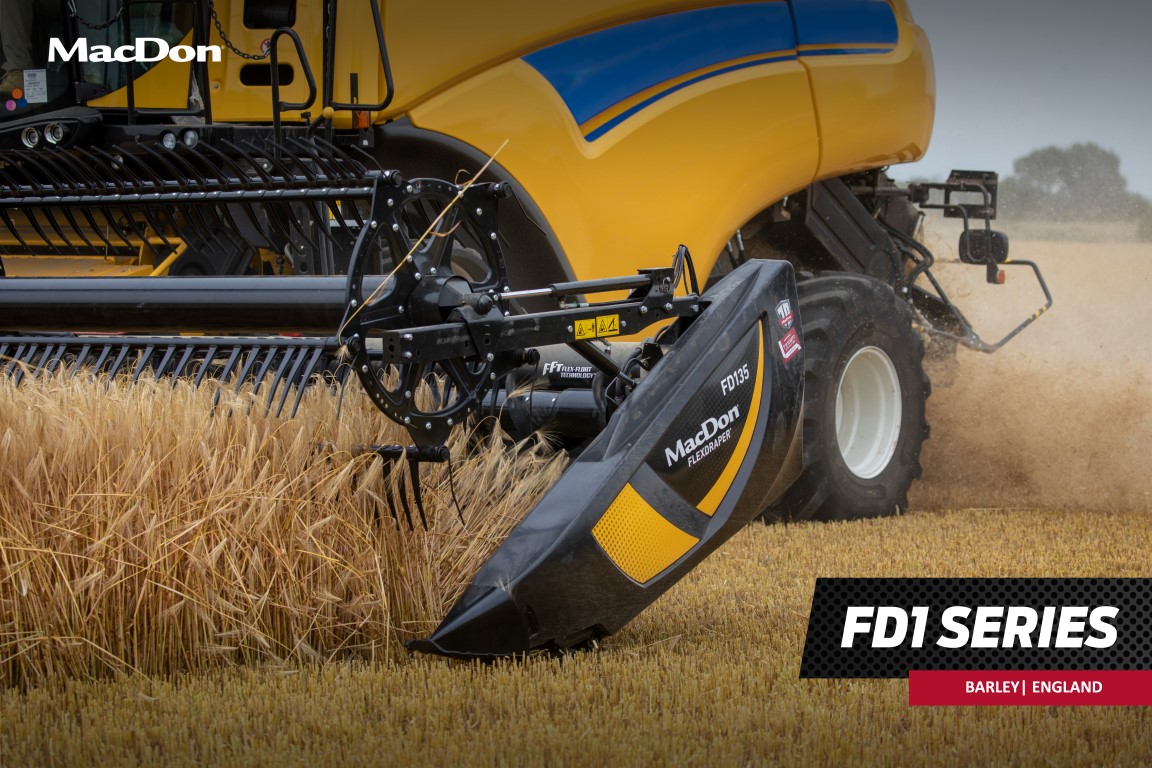 We are pleased to announce our appointment as MacDon Header dealers through our New Holland Sales Teams at Spalding and Ramsey.
The range of Draper Flex headers offer our customers an alternative option to the well proven range of NH Varifeed headers. When looking to gain additional output and extend the harvesting hours then the MacDon has design features to enable this. With fully sprung sectional control and cam controlled reel tines the header has the ability to cut and feed the most challenging of crops in UK conditions.
A 35' demo header will be available this season for on farm evaluation working on a CR8.90 combine. Why not call your Area Manager for more details and log your interest.
MacDon had this to say regarding Peck's appointment as local dealers
"It is with great pleasure that MacDon welcome G & J Peck Limited to the family. Peck's long standing history and reputation built over the last 175 years couples well with MacDon's continuous service and distribution improvement goals. Ultimately, our cooperation will allow us to better serve UK customers in the region. We look forward to providing the latest harvesting solutions aimed at improving customer productivity during a busy time of the year."