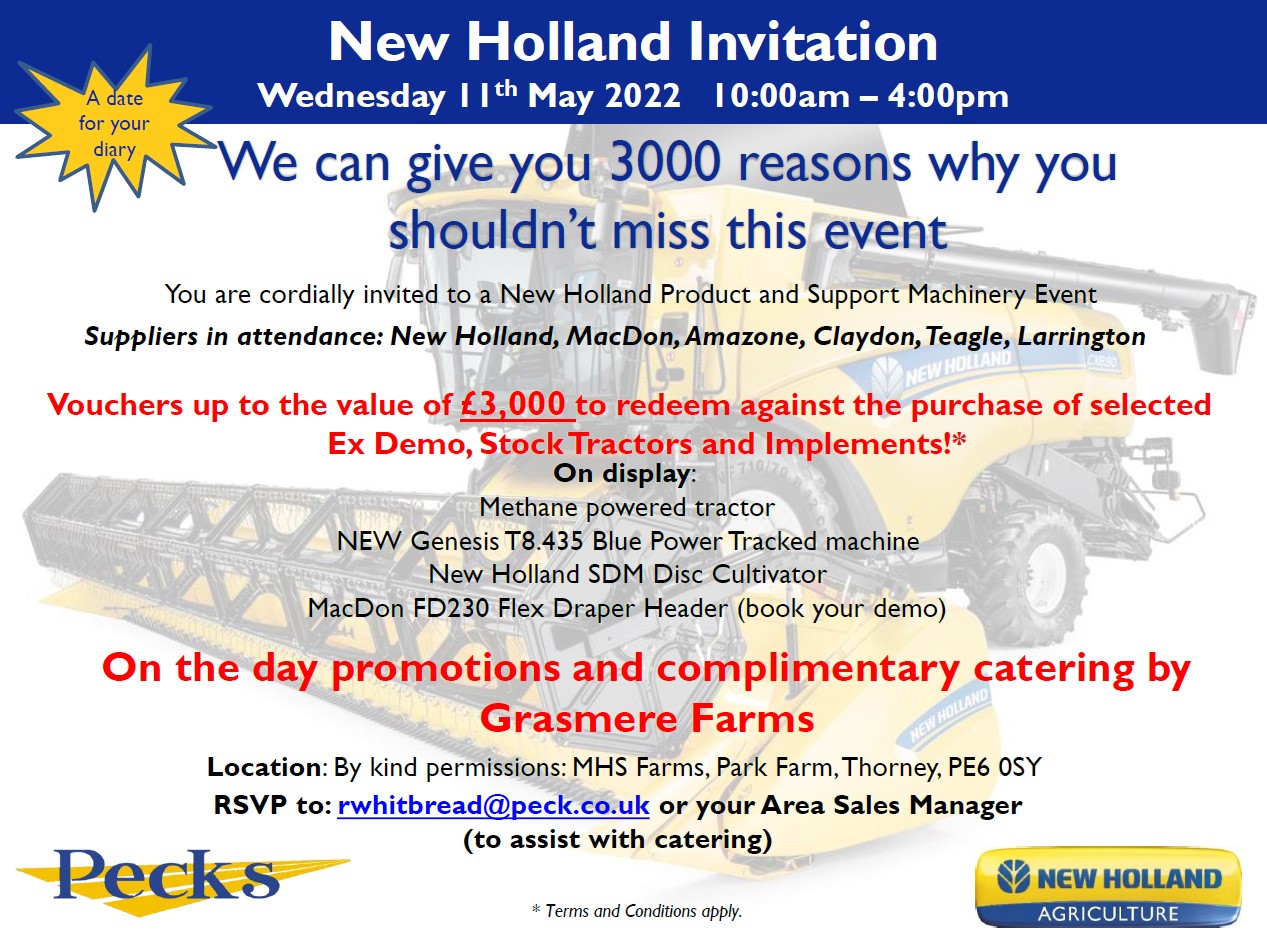 3000 Reasons – New Holland Event
We can give you 3000 reasons why you shouldn't miss this event!
We are inviting you to a New Holland product and support machinery event, along with a number of our brilliant suppliers: MacDon, Amazone, Claydon, Teagle and Larrington!
Vouchers up to the value of £3000 to redeem against the purchase of selected Ex Demo, Stock Tractors, and Implements! as well as on-the-day promotions and complimentary catering by Grasmere Farms.
RSVP to rwhitbread@peck.co.uk or contact your area sales manager
We look forward to seeing you there.